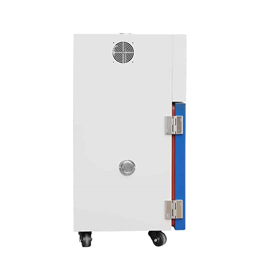 Sand and dust testing is a critical process for consumer electronics manufacturers to ensure the durability, performance, and reliability of their products under challenging environmental conditions. With the increasing demand for portable electronic devices, it has become essential to evaluate their ability to withstand exposure to sand and dust particles. This article highlights the benefits of sand and dust testing for consumer electronics, emphasizing the importance of this testing to improve product quality and customer satisfaction.
Ensuring Product Durability:
Consumer electronics, such as smartphones, tablets, cameras, and wearable devices, are designed to be used in various environments. Sand and dust can easily infiltrate these devices, potentially causing malfunctions, damage, or performance degradation. By subjecting consumer electronics to controlled sand and dust testing, manufacturers can identify vulnerable areas and implement necessary design improvements. Testing ensures that the devices can withstand sand and dust ingress, thereby extending their lifespan and enhancing durability in real-world usage scenarios.
Preventing Internal Damage:
Sand and dust particles have the potential to enter the internal components of consumer electronics, leading to internal damage and reduced performance. Dust accumulation can affect the functionality of delicate electronic circuits, buttons, ports, and connectors. Through proper sand and dust testing, manufacturers can assess the effectiveness of seals, filters, and other protective measures to prevent these particles from penetrating the device. By minimizing internal damage, manufacturers can enhance the long-term performance and reliability of consumer electronics.
Improving User Experience:
Sand and dust testing is crucial for enhancing the user experience with consumer electronics. Portable devices are often used in outdoor environments, such as beaches, construction sites, or deserts, where exposure to sand and dust particles is common. By subjecting devices to controlled testing that simulates these environments, manufacturers can ensure that consumer electronics can withstand the rigors of outdoor usage without compromising functionality or performance. Reliability in challenging conditions leads to increased customer satisfaction and brand loyalty.
Meeting Regulatory and Industry Standards:
Various regulatory bodies and industry standards require consumer electronics to undergo sand and dust testing to ensure compliance. For instance, IP codes (Ingress Protection) defined by the International Electrotechnical Commission (IEC) set standards for protection against solid particles and dust ingress. Compliance with these standards is essential for manufacturers to meet legal requirements and provide products that offer the desired level of protection. Sand and dust testing help manufacturers fulfill these obligations by ensuring their devices meet the specified protection levels.
Enhancing Product Reputation:
Consumer electronics brands are built on the reputation they establish with customers. By conducting thorough sand and dust testing, manufacturers can demonstrate their commitment to delivering high-quality and reliable products. Consumers appreciate devices that can withstand harsh environments, providing peace of mind and a sense of trust in the brand. Positive experiences with durable devices lead to customer satisfaction, positive reviews, and word-of-mouth referrals, ultimately contributing to a favorable brand image and market position.
Cost Reduction:
Sand and dust testing also help manufacturers save costs in the long run. By identifying design flaws, weaknesses, or inadequate protective measures during testing, manufacturers can rectify these issues early in the product development stage. This proactive approach minimizes the risk of product failures, post-launch recalls, warranty claims, or potential legal liabilities. By addressing potential issues before they reach the market, manufacturers can avoid costly consequences and ensure efficient use of resources.
Conclusion:
Sand and dust testing play a crucial role in ensuring the durability, performance, and reliability of consumer electronics. By subjecting devices to controlled testing in simulated sand and dust environments, manufacturers can improve product quality, prevent internal damage, enhance the user experience, and meet regulatory standards. Thorough testing helps build brand reputation, increase customer satisfaction, and reduce long-term costs. In a competitive market where consumers demand resilient and reliable devices, sand and dust testing are vital for consumer electronics manufacturers looking to deliver products that excel in challenging environmental conditions.